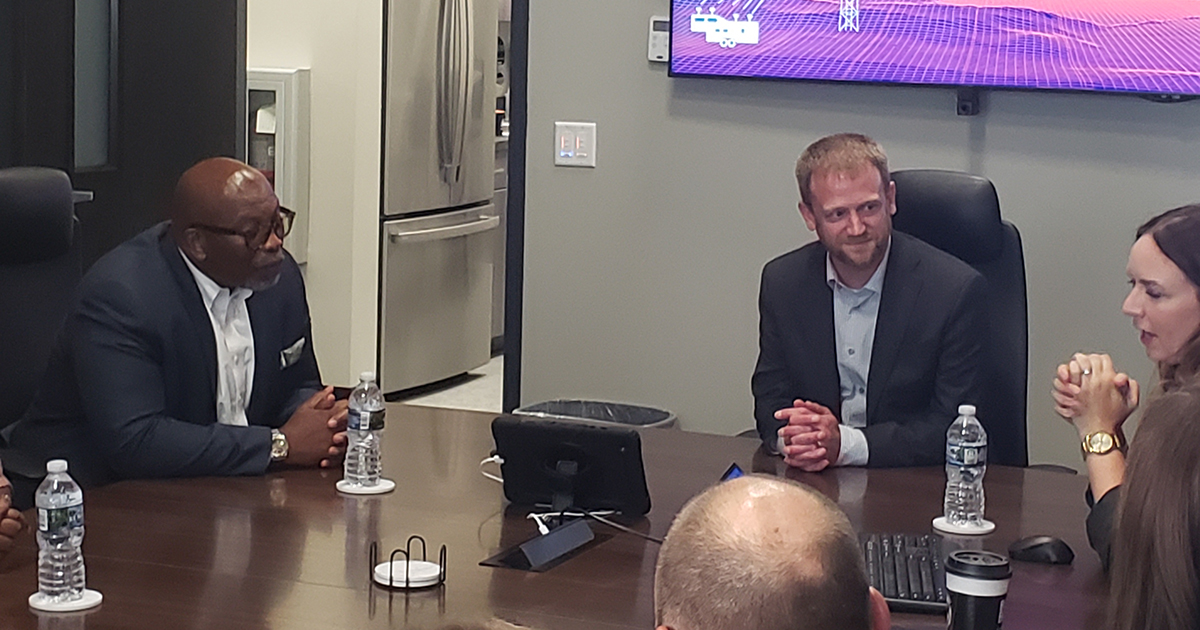 September 28, 2023
Vantis, NPUASTS Teams Connect with Industry, Government Leaders
From major events such as Commercial UAV Show and Autonomous Nation to meeting with government leaders, August and September were full of connections for the Northern Plains UAS Test Site (NPUASTS) team and the Vantis System.
Erin Roesler, Director of Operations, served on a panel at Autonomous Nation, held at Fargo's Grand Farm, led by AUVSI to discuss cybersecurity in integrating Unmanned Aircraft Systems (UAS) into the airspace. Ensuring a safe and secure integration is paramount as we embrace the potential of autonomous technologies, she said.
Executive Director Trevor Woods moderated a panel on bringing aerial applications to agriculture. It focused on the convergence of autonomous technologies, regulatory frameworks and practical applications in the realm of agricultural aerial spraying, with the demand for efficient and effective crop protection methods on the rise.
Welcoming the FAA
The NPUASTS team also had the pleasure of hosting Jeffrey Vincent, Executive Director of the FAA's UAS Integration Office at the Mission and Network Operations Center (MNOC). The team showed Vincent the strides it has taken to integrate UAS into the National Airspace.
In September, Roesler joined a panel at the global trade show and conference, Commercial UAV Expo in Las Vegas. Her topic helped address cultivating public trust in the airspace through airspace deconfliction. She helped illustrate how North Dakota is embracing UAS technology and what it can offer the aviation industry more broadly.