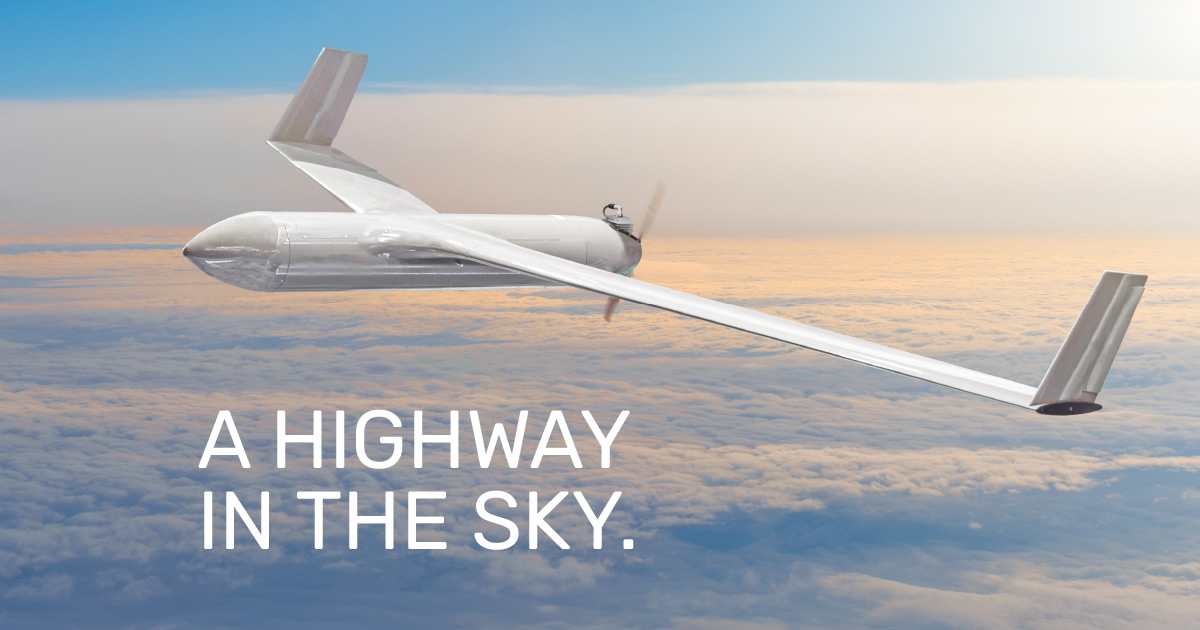 January 31, 2022
The Rules of the Road for UAS
When we talk about building the nation's first statewide UAS network, we often use the analogy of building a network of roads in the sky.
That's certainly a good way to look at the benefits of organized beyond-visual-line-of-sight (BVLOS) flights. Multiple operators can take advantage of a single network to perform a variety of tasks. Instead of every user creating their own cost-prohibitive "roadway," all parties – public and private – can enter the space to move products, generate business and offer better services.
But building that roadway comes with a set of challenges that engineers and planners don't have to deal with on the ground. Physical roads are constructed to established conditions, and the vehicles using them have to meet standards before they're able to be licensed for use.
Since the UAS network is currently in the process of being built out, perfect roads don't yet exist. What our team at Vantis is doing is building up from individual, disconnected gravel roads to a complex and interconnected highway system. This doesn't exist yet because we have to develop technology and policy to do this safely.
On the ground, motorists and operators are able to see firsthand any hazards that may be approaching. But in an unmanned aircraft, the pilot is remote. Vantis is providing see and avoid technology to enable safe "driving" on this highway system in the air.
Safety Comes First
As part of creating a safe, repeatable and economically viable environment for drone operators in North Dakota, Vantis has worked with stakeholders to come up with solid processes and procedures. One recent way we did that was to host the Safety Risk Management panel in December in Grand Forks.
Over a three-day intensive timeframe, the panel convened a team of diverse expertise and opinions to ask questions and examine the systems in place. We processed the developmental and operational testing data from our key sites in western North Dakota. During this testing, the Vantis team has conducted a significant number of flights with both manned and unmanned aircraft to validate the system.
The SRM panel evaluated the flight data to ensure that we are meeting the performance standards necessary for BVLOS flight. Thousands of points of data are considered by the experts in determining what's the safest way to build and maintain the network. Safety Management Systems (SMS) are put into place to formalize a top-down, organization-wide approach to managing safety risk and assuring the effectiveness of safety risk controls.
The result of the SRM assessment goes to the FAA as part of a complete regulatory approval package and will help demonstrate that Vantis has taken a thoughtful approach to safety and how the network impacts the larger landscape aside from UAS.
A Framework for Growth
The success of the SRM panel would not have been possible without the investment in Vantis from the state of North Dakota. In early 2021, we broke ground on the Mission and Network Operations Center (MNOC) and by the end of the year it was an operational command center. Fully functional and staffed, the MNOC oversees advanced testing and flight activities, generating the data necessary for validation.
The MNOC is one way North Dakota is providing a blueprint for other states and regions to follow for an operational BVLOS network. It's part of an infrastructure North Dakota is building that can easily be applied to or connected with other areas.
In the meantime, the development of Vantis is benefiting the businesses and residents of North Dakota and creating entrepreneurial opportunities. Vantis is providing a roadmap to success.