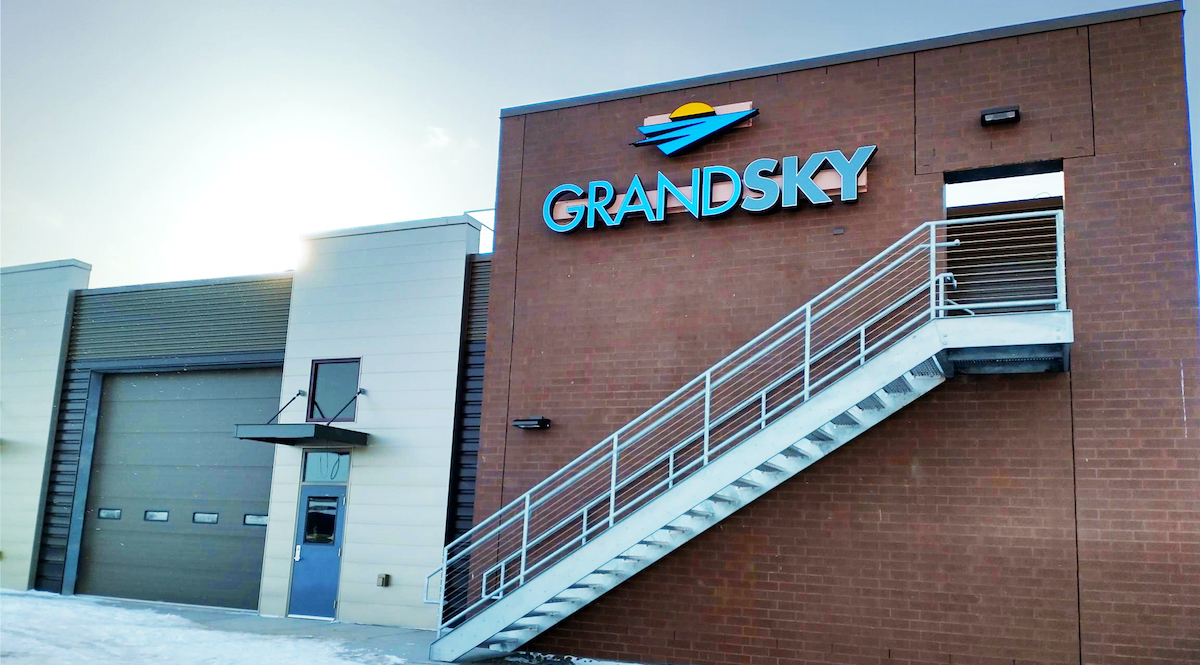 February 24, 2021
Vantis Building Out Mission and Network Operations Center (MNOC)
GRAND FORKS, ND – Vantis, North Dakota's statewide unmanned aircraft systems (UAS) network, recently signed a long-term agreement to house the Vantis Mission and Network Operations Center (MNOC) at the Grand Sky business and aviation park. The MNOC is an essential component of Vantis – as the name suggests, it is the focal point to provide secure network operations monitoring and administration, customer coordination and support, performance and safety data reporting, and other critical functions.
"The MNOC is an indispensable part of the infrastructure of Vantis," said Nicholas Flom, executive director of the Northern Plains UAS Test Site, which oversees Vantis. "We're putting together all of the technology necessary to accomplish our lofty goals, so as physical remote infrastructure is deployed, the MNOC is ready to go to connect the network."
MNOC personnel will validate operator and unmanned aircraft information, confirm operational flight approvals, authorize information access, and review documentation, training, and credentials. During flights, they will monitor flight operations and manage contingencies as required. They will also verify flight completions and save operational data.
"It's really the command center of the entire network," said Jim Cieplak, program manager of Vantis. "The MNOC will be integral to coordinating flights and ensuring safety, and it couldn't be in a better location."
Grand Sky is the first commercial UAS-focused business park in the United States. Strategically located on the Grand Forks Air Force Base in North Dakota, Grand Sky is a hub of activities for UAS flight testing, training and development. Building the MNOC here adds Vantis to the thriving UAS ecosystem already present at Grand Sky.
About Vantis
Vantis is North Dakota's statewide unmanned aircraft systems (UAS) beyond visual line of sight (BVLOS) network, the first of its kind in the nation. Created by North Dakota with an initial investment in 2019, Vantis provides turnkey support to commercial and public UAS operators through infrastructure and regulatory approvals allowing applications and usability over a variety of industries. Visit VantisUAS.com for more information.