Powering a UAS Ecosystem
Reach beyond the lab and into the reality of commerce, public use and innovation. Push boundaries and create a product development advantage. Use Vantis as the catalyst. Move goods and serve people. Our skies are open for business.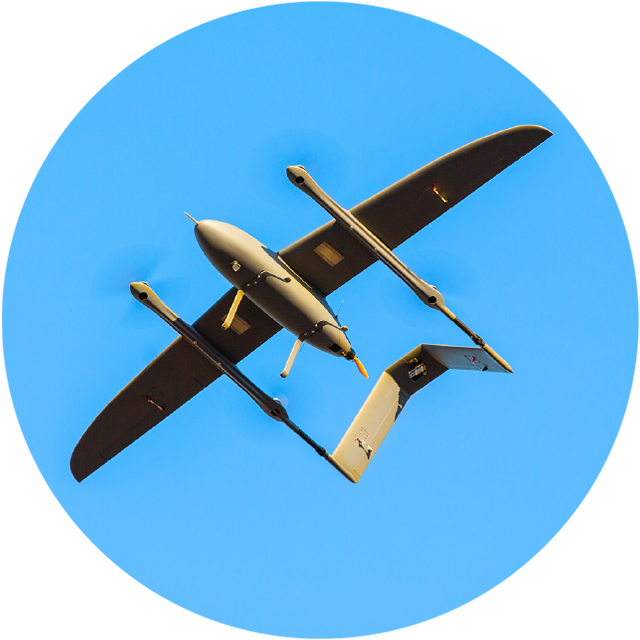 Vantis Milestones
Beginning with the initial state investment in 2019, Vantis has achieved many goals toward full network deployment. Keep track of these achievements and see what's on tap for the future.
Network Achievements
North Dakota invests $28 million for fiscal years 2019-2021 to create statewide UAS network
System integrators selected - Collins Aerospace, L3Harris and ThalesUSA join the team
Unmanned aircraft chosen for UAS network testing
Vantis officially launched, creating one-stop turnkey network to facilitate UAS growth
Key site implementation begins in McKenzie and Williams counties
North Dakota Department of Transportation participates in the FAA's BEYOND program, which supports Vantis
Mission and Network Operations Center (MNOC) construction begins at Grand Sky
Vantis team conducts informational town halls and meets with stakeholders around the state
Infrastructure work comes to completion in Williston and Watford City areas
Vantis recognized by AUVSI and other UAS groups for achievement
Vantis receives $20 million investment for fiscal years 2021-2023 to continue eastern statewide buildout
Thales down selected as final system integrator
Future Goals
Expanded network validation to show safe, repeatable BVLOS flight
Open flights for private and public groups to spur development
Continued expansion tying agricultural, urban, and energy areas of state together
Work directly with FAA to shape new UAS policies for safe operations
Create blueprint for other regional and national BVLOS networks
Developing reliable and safe BVLOS operations is the gateway to long-range autonomous logistics.
Karl Purdy
Sr. Director of Business Development, Volansi
This robust network will serve as the catalyst for broader commercial UAS operations for years to come; a complete solution that addresses the FAA's safety risk management process.
Todd Donovan
Vice President, Air Traffic Management, Americas, Thales
In establishing a statewide network, North Dakota is setting a foundation for how unmanned systems will operate in the National Airspace.
LeAnn Ridgeway
Vice President and General Manager, Information Management Services, Collins Aerospace
Events
There are no upcoming events.